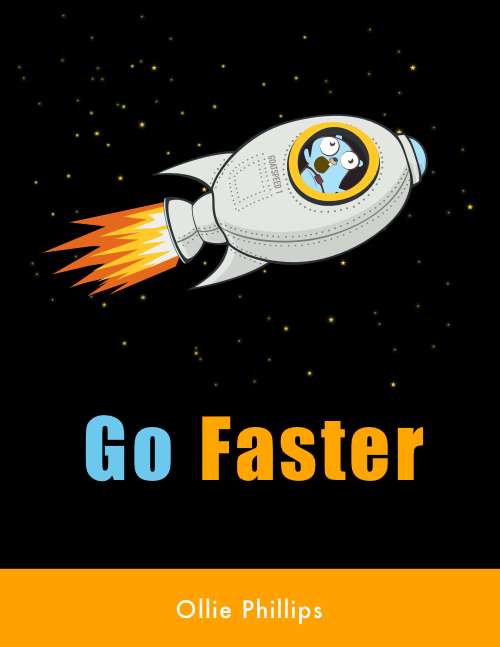 Learn
Golang.

At Speed.
Learn Go and master the language in no time with my book, "Go Faster"
I'm Ollie a professional Go developer, with over 8 years experience using Golang in production. I do contract Go Engineering, coaching and training.
With my book, Go Faster, published in 2022, you can shorten your learning curve and become a proficient Go programmer, going from beginner to expert in no time.
Get a head start on your Go development career and effortlessly master Go and unlock its full potential with my step-by-step guide.
Learn Go faster and join the thriving community of skilled Go developers!